VONZENNITH EILKA
MULTI V-RATED

(FULL IMPORTED PARENTAGE)
Sire: NRCA CH. Vom Hause Zillas Arkon (Imp.Dk.)
Dam: Dina Von Der Konigskanzel (Imp. Gmy)
Eyes Certified - Clear
Dentition Certified - Complete & Correct
Hips: 4:3
Elbows: 0:0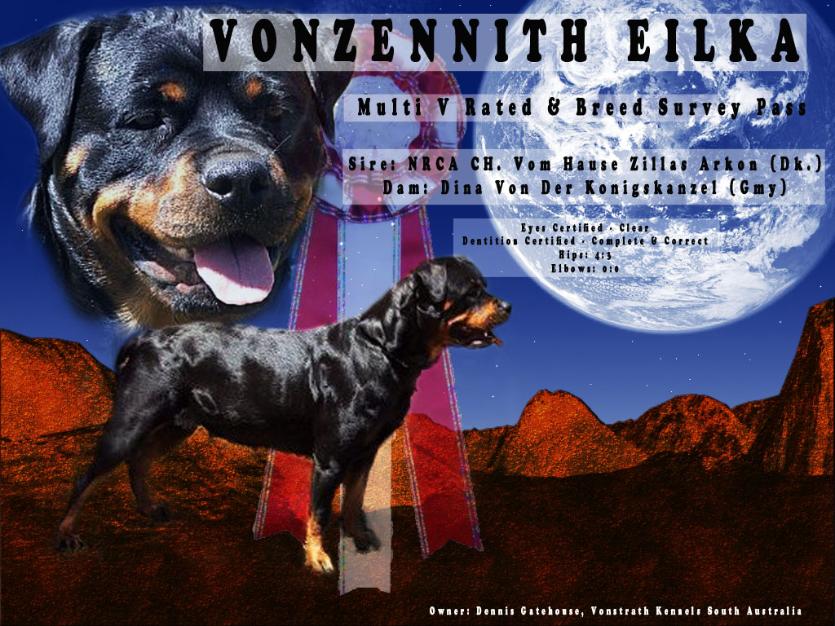 Breed Surveyor: Werner Walter ADRK, Gmy
Linebreeding - 5 generations
Vonzennith Eilka's pedigree is evidence of a line of "proven" working, titled & awarded Danish police dog's.
They appear within 5 generations of her pedigree - testament to the hallmarks of the working Rottweiler - mental stability, courage and power.
Her sire NRCA Ch. Arkon attained "Danish Pup of the Year" & passed the "Danish Mentality Test"
Her dam Dina is full litter sister to German Champion:
Diva Von Der Konigskanzel, ADRK KS '03 & SCHWZ KS '02
Eilka is line bred on "proven" working and international conformation champions
(Rottweilers in Eilkas pedigree appear in the competition results)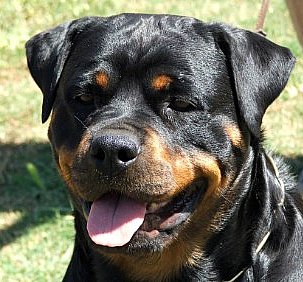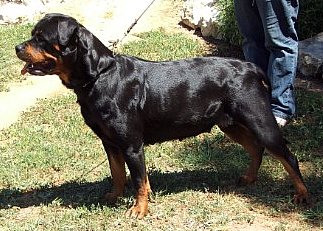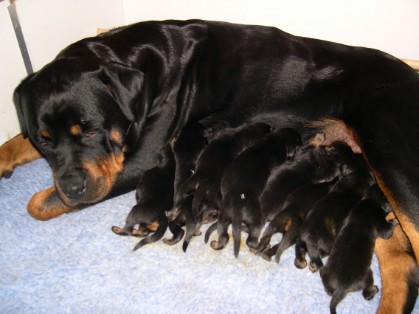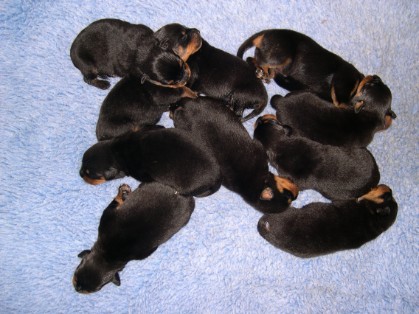 http://www.sharonvanderlip.com/2011/07/21/rottweiler-wonders-in-the-land-downunder/
Unkas" is proudly owned by Ruben and Melissa Pina www.vomaztlan.com

ROTTWEILER WONDERS IN THE LAND DOWNUNDER!!!

On November 15, 2008, THIRTEEN Rottweiler puppies were born in Australia, produced by semen collected, processed, frozen, and shipped by Dr. Vanderlip! The sire is "Unkas", Deutcher Meister Unkas Vom Hause Neubrand, , German National Schutzhund Champion. "Unkas" has already produced puppies on the other side of the world from semen frozen by Dr. Vanderlip (see our other Breeding Success Stories). Now "Unkas" has puppies in the Land Down Under! The lovely, and very busy, dam is Von Zennith Eilka, owned by Dennis Gatehouse. Congratulations and best wishes for much success in the show and performance rings in Oz!"
Vonzennith Eilka is dam to:
Vonstrath Bella (AI)
(Full litter sister to Alexia (AI))
WINS
"BEST PUPPY IN SHOW"
19TH ROTTWEILER NATIONAL, SYDNEY AUSTRALIA 2009.
Pictured here (L-R) with:
Proud owner: Lisa Austin (NSW)
Handler: Beverly Chapman (SA)
Breed specialist: Werner Walter ADRK (Gmy)
(Photo's courtesy of Dennis Gatehouse)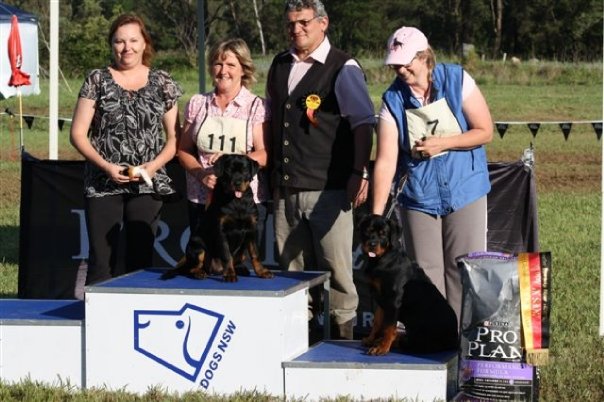 Bella, a substantial bitch @ 27 Mths with her new 1/2 brother:
Vonstrath Bosco
Sire: Multi V-Rated Vonelka Murdoch
Dam: Multi V-Rated Vonzennith Eilka
March 2011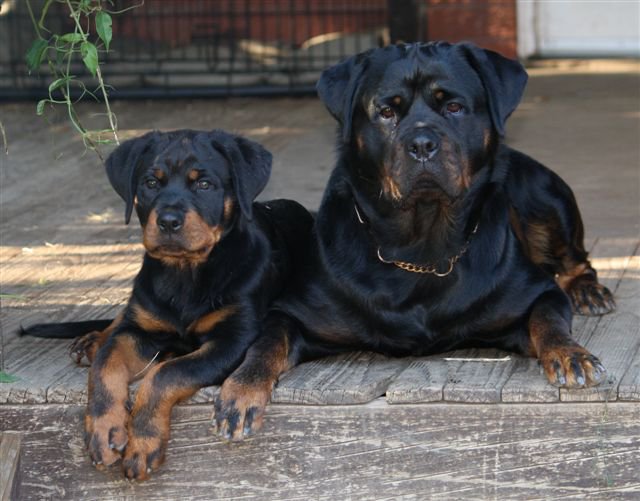 Photo courtesy of and copyright to owner Lisa Austin
VONSTRATH BREE
South Australian Puppy of the Year 2011

Sire: Multi V1-Rated Vonelka Murdoch
Dam: Multi V-Rated Vonzennith Eilka
(Alexia's 1/2 sister)
Photos copyright to and courtesy of owner/breeder Denis Gatehouse

Vonstrath Bronco (AI) VP 2
(Alexia's full litter brother)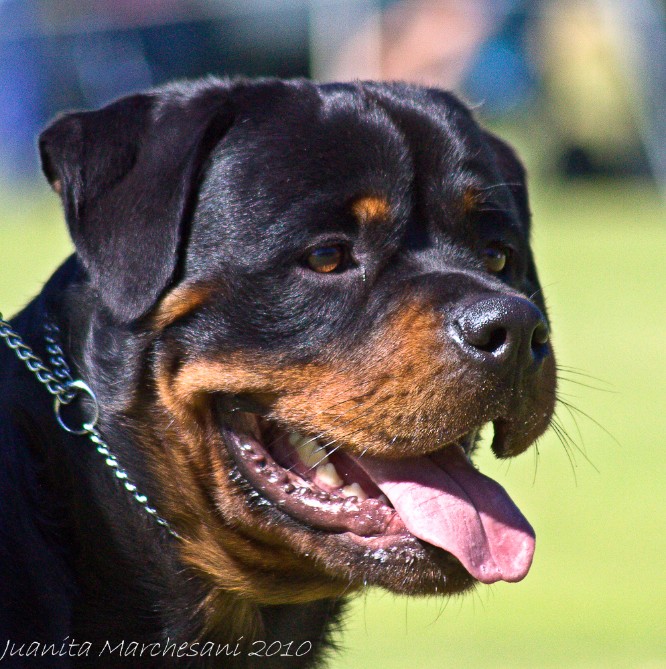 Vonstrath Ruby (AI)
(Alexia's full sister)