MULTI V-Rated
Eyes Certified - Correct
Dentition Certified - Complete & Correct
ED - >1:>1 (@ 27 Mths)
42.5 kg
(100% Imported Pedigree)
SIRE: UNKAS VOM HAUSE NEUBRAND (Gmy) BH SchH/VPG III
(Deutscher Meister VPG 2004 and IFR Protection World Champion 2005)
DAM: VONZENNITH EILKA
(Multi V-Rated)
Breeder: Dennis Gatehouse, South Australia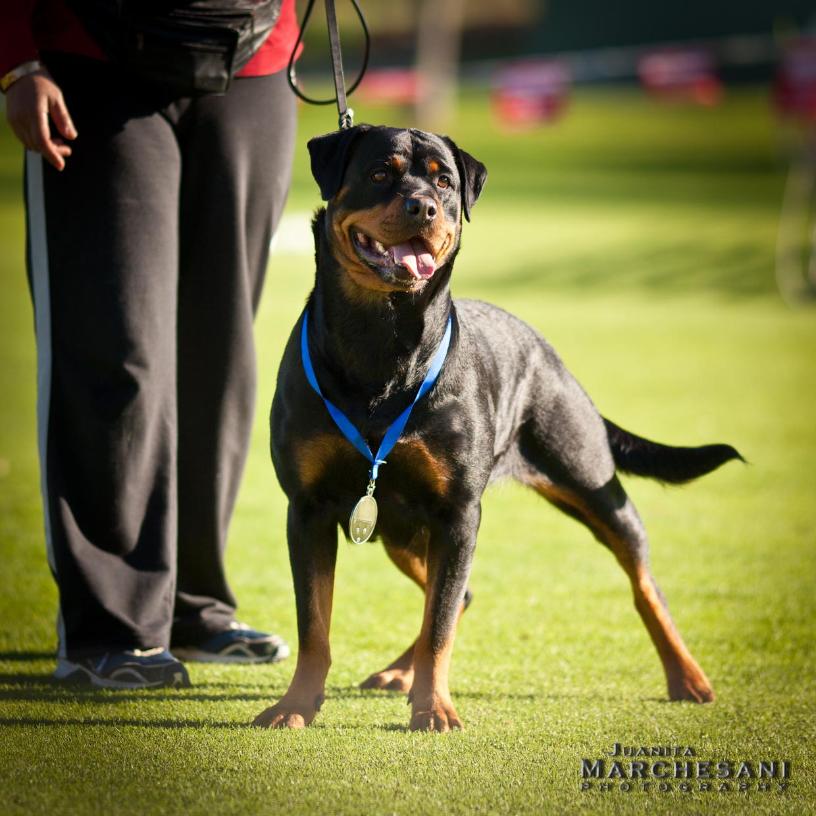 NEWS FLASH
* West Coast Rottweiler Club of Western Australia*
Club Specialty Championship Show
26/08/2012
Judge: Mr Mick Svaljek
Rated ~ V3 Open Class
Judges comment: "This is my favorite bitch"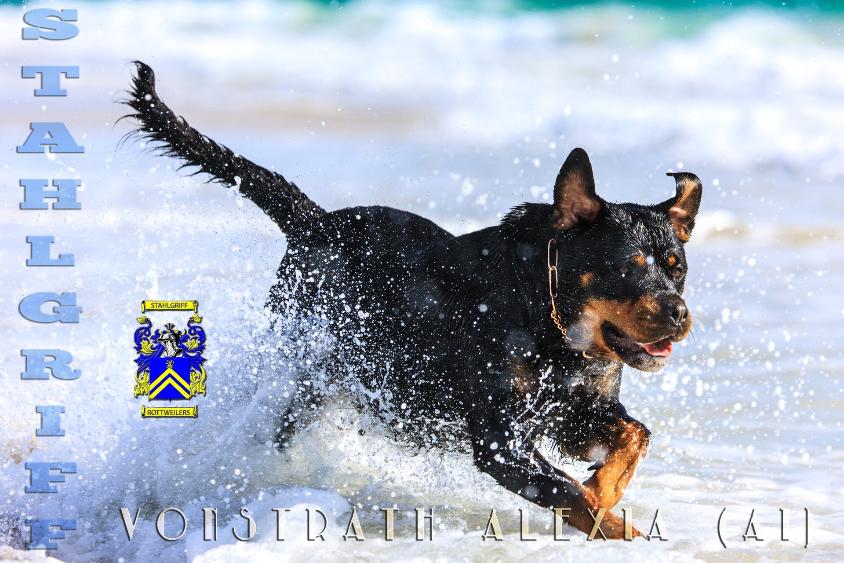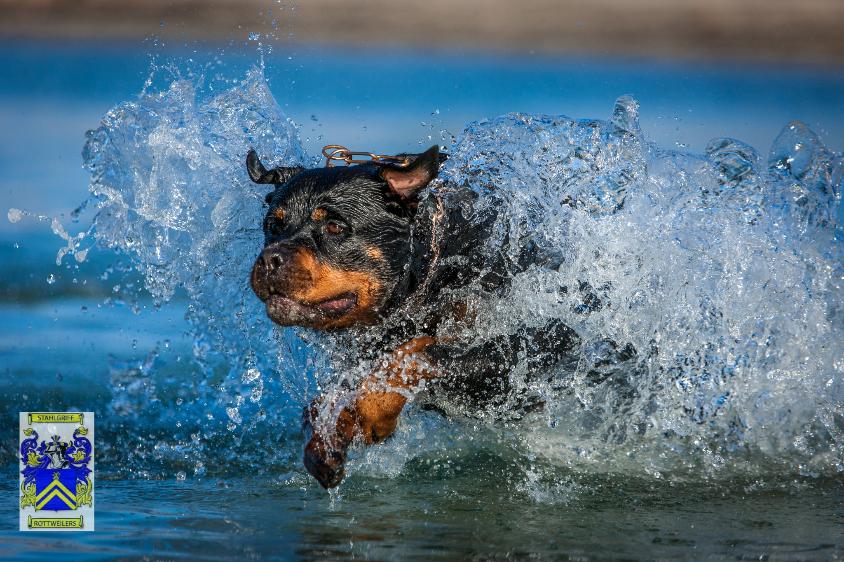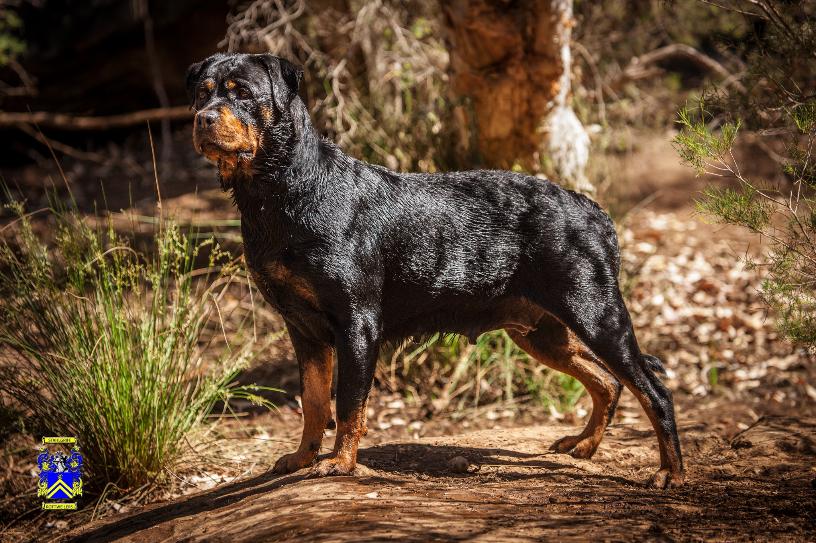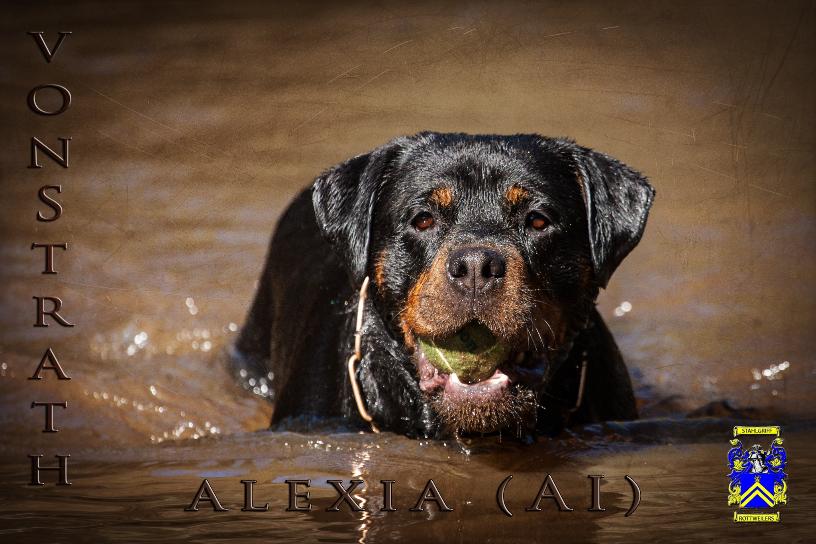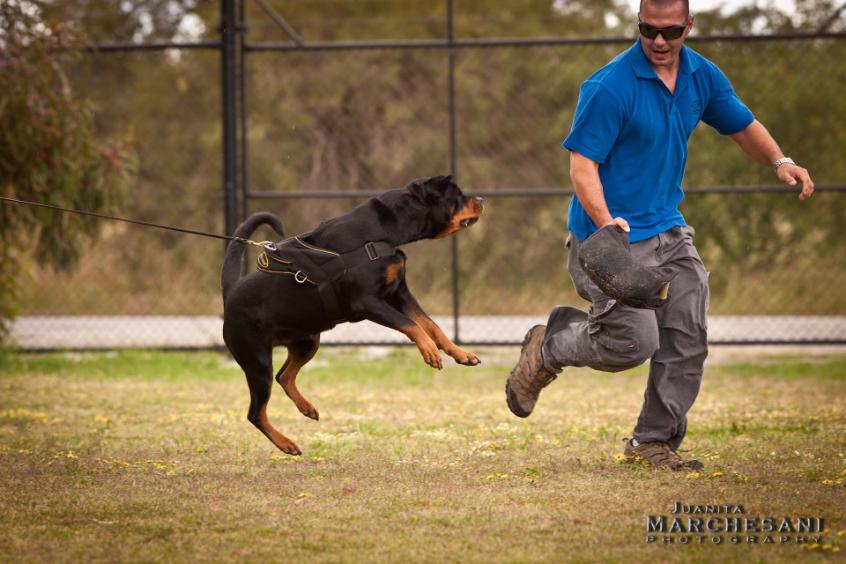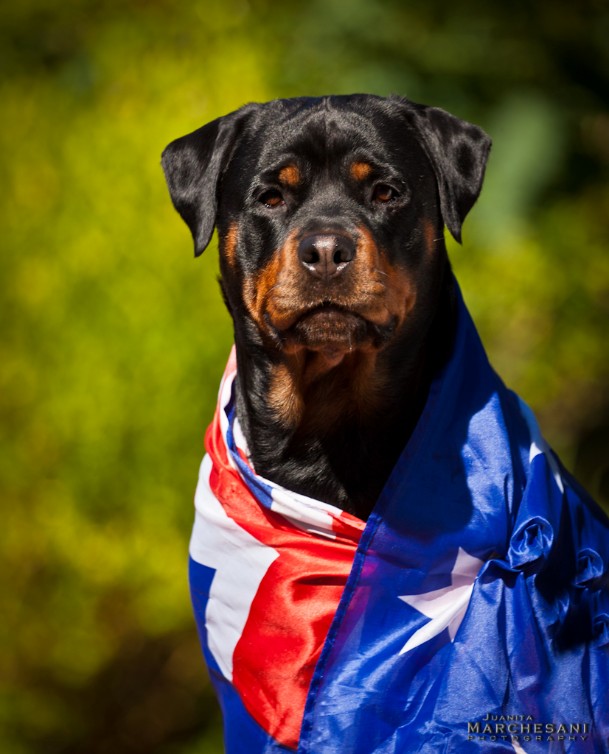 Vonstrath Alexia's big beach day out with her buddies
During 3 hrs of heavy beach work the other 5 Rottweilers could only get the ball on 2 occasions, Alexia was in possession every other time (those two times a male had her in a grip & threw her offside).
Focused, Driven, Determined, Stamina, Speed, !!
January 2012
Vonstrath Alexia's ( aka Lexi) March 2012 Play Dates
Lexi is a frequent visitor to the beach and various waterways around Perth, it is the best exercise in summer and she loves it. We try to take her everyday, she is very sociable and obedient, she loves to play with other dogs and has been known to take orders from 4 yr old children at the beach! She has the true character of the modern Rottweiler, relaxed, sociable and friendly a dog that can be taken anywhere with the family. Lexi will pass this mental stability onto her future offspring.